"Genetically engineered crops represent a huge uncontrolled experiment whose outcome is inherently unpredictable ... The results could be catastrophic."
Dr. Barry Commoner, senior scientist
Center for the Biology of Natural Systems, Queens College of New York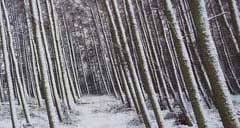 "... we are confronted with the most powerful technology the world has ever known, and it is being rapidly deployed with almost no thought whatsoever to its consequences"
Susanne Wuerthele Ph.D., EPA scientist