"This revolution affects the most intimate aspect of life on Earth - our own biology and the biology of our fellow creatures. If ever there was a time when we human beings had to take personal responsibility for the future - this is it!"
Jeremy Rifkin, environmental scientist and author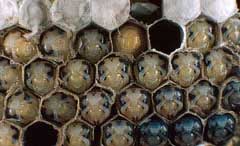 "Of all the technologies now in use, genetic engineering is especially dangerous because of the threat of unexpected, harmful side effects that cannot be reversed or corrected, but will afflict all future generations. The side effects caused by genetic manipulations are not just long-term. They are permanent".
Dr. John Fagan. Award-winning molecular biologist
author of Genetic Engineering: The Dangers