Testimony by Robert Drotman, Ph.D
(The Frito-Lay Company)
April 10, 2003
To The Texas House Agriculture And Livestock Committee On House Bill 3387
"An Act Relating To Prohibiting The Use Of Food Crops For The Genetic Engineering Of Drugs, Industrial Chemicals And Other Non-Food Materials"
Good afternoon, my name is Dr. Robert Drotman. I am an employee of Frito-Lay North America, located in Plano, Texas. Frito-Lay is a member of the National Food Processors Association, the principal scientific and technical trade association of the food processing industry. I am also Chair of NFPA's Regulatory and Scientific Affairs Council, which is responsible for developing positions on regulatory and scientific matters important to the food processing industry.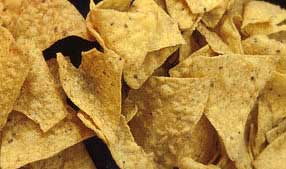 I am pleased to be able to address this Committee and to discuss our strong support for bill HB 3387 - legislation that would help prevent the food supply from contamination by plant made pharmaceuticals or industrial chemicals - which are not intended to be in our food. We believe that the use of food or feed crops for production of drugs should not be permitted. However, if they are permitted there must be a 100% guarantee that there will be no contamination of the food or feed supply from these compounds. So, the only acceptable outcome for this issue is a guaranteed zero percent contamination of the food supply and currently the only way to achieve this is through using non-food and non-feed crops.