GM 'Could Be Another Thalidomide'
By Victoria Fletcher, Consumer Correspondent
Evening Standard
7 October 2003
Plans for the future of GM crops in Britain suffered a massive blow today as insurance giants issued dire warnings about the unknown dangers posed by the supercrops.
Insurance firms are refusing to offer cover to farmers who want to plant GM crops because they fear a public health disaster and huge compensation payouts.
Such is their concern that they are comparing the use of GM crops to the so-called wonder drug Thalidomide which led to £100 million in payouts to babies born with deformities in the Sixties.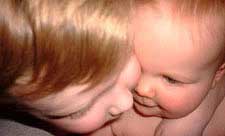 A study on behalf of farmers reveals that none of the top five farming underwriters is prepared to risk insuring farmers against accidental contamination with GM crops.
One broker said: "Fifty years ago they were writing policies for asbestos without a care in the world. Now they are faced with bills of hundreds of millions. There is a feeling that GM could come back and bite you in five years time."
Another broker said: "The worry is that GM could be like Thalidomide - only after some time would the full extent of the problems be seen." The news comes just weeks before Margaret Beckett, Secretary of State for Environment, Food and Rural Affairs, decides whether the first batch of GM seeds will get the go-ahead to be planted in Britain.
Her decision will be based on the results of the Government's three-year trials on GM crops which will be published next week.
It is rumoured that she will prohibit the planting of oilseed rape because of the damage it could do to the environment - but give GM maize the green light.
In a further shock, one insurance firm said it would not offer insurance of any kind to a farmer connected with GM crops, including buildings insurance.
BIB Underwriters Limited, which is owned by the insurance giant AXA, said it feared that even farm buildings could become the target of anti-GM protesters. The veto by insurance companies emerged in a survey carried out by Farm, a group representing farmers.
They called five of the main farming insurance underwriters to discover whether they could protect themselves against GM-contamination.
The firms included the Agricultural Insurance Underwriters Agency, owned by Norwich Union/ Sun Alliance and Rural Insurance Group run by Lloyds. None were willing to offer insurance against GM contamination or for GM farmers who could be taken to court if their crops contaminate neighbouring farms.
Robin Maynard, the National Co-ordinator of Farm, said: "When insurers quantify GM crops in the same category as Thalidomide, asbestos and terrorism, no thinking farmer should risk their business by taking on this unproven, unwanted and unnecessary technology.
"Time and time again, farmers have borne the brunt of someone else's mistakes or short- cuts - BSE, organophosphates, salmonella, etc.
"If Government and their friends in the Biotech companies dispute the judgment of the professional insurers, perhaps they will offer unlimited cover to the few farmers willing to risk growing GM crops?"