Wisdom of the Cows and Hogs
Bill Lashmett watched as two or three cows were let into a feeding area at a time. The first trough they came to contained fifty pounds of shelled Bt corn. The cows sniffed it, withdrew, and walked over to the next trough, which contained fifty pounds of natural shelled corn. The cows finished it off. When they were gone and released from the pen, the next group came in and did the same thing. Lashmett said the same experiment was conducted on about six or seven farms in Northwest Iowa, in 1998 and again in 1999. Identical trials with hogs yielded the same results, also for two years in a row.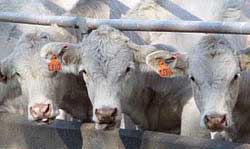 Lashmett, who has a background in biochemistry and agriculture, says that animals have a natural sense to eat what is good for them, and avoid what isn't He witnessed this firsthand in another experiment conducted by a feed store in Walnut Grove, Iowa. They put twenty-three separate vitamins and minerals, each in their own bin, out where cows could eat them. The cows would alternate their choice of bins in such a way, according to Lashmett, that they received a balanced, healthy diet. Moreover, their preference changed with the seasons and climate, demonstrating a natural inclination to follow the dictates of their bodies' needs.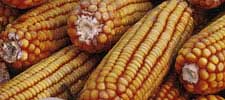 from Seeds of Deception:
Exposing Industry and Government Lies About the Safety
of the Genetically Engineered Foods You're Eating
by Jeffrey M. Smith