"Of all the technologies now in use, genetic engineering is especially dangerous because of the threat of unexpected, harmful side effects that cannot be reversed or corrected, but will afflict all future generations. The side effects caused by genetic manipulations are not just long-term. They are permanent".
Dr. John Fagan. Award-winning molecular biologist
author of Genetic Engineering: The Dangers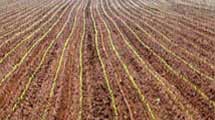 "My fight is for the property rights of farmers, farmers' privileges versus the multinationals' intellectual property law. I believe that a farmer should always, always have the right to use his own seed. That right should never be taken away because some of the best seeds, the best plants on this planet were not developed by scientists and research people. The basic development was done by farmers."
Percy Schmeiser
Canadian canola farmer being sued by Monsanto
from Monsanto Attacks!